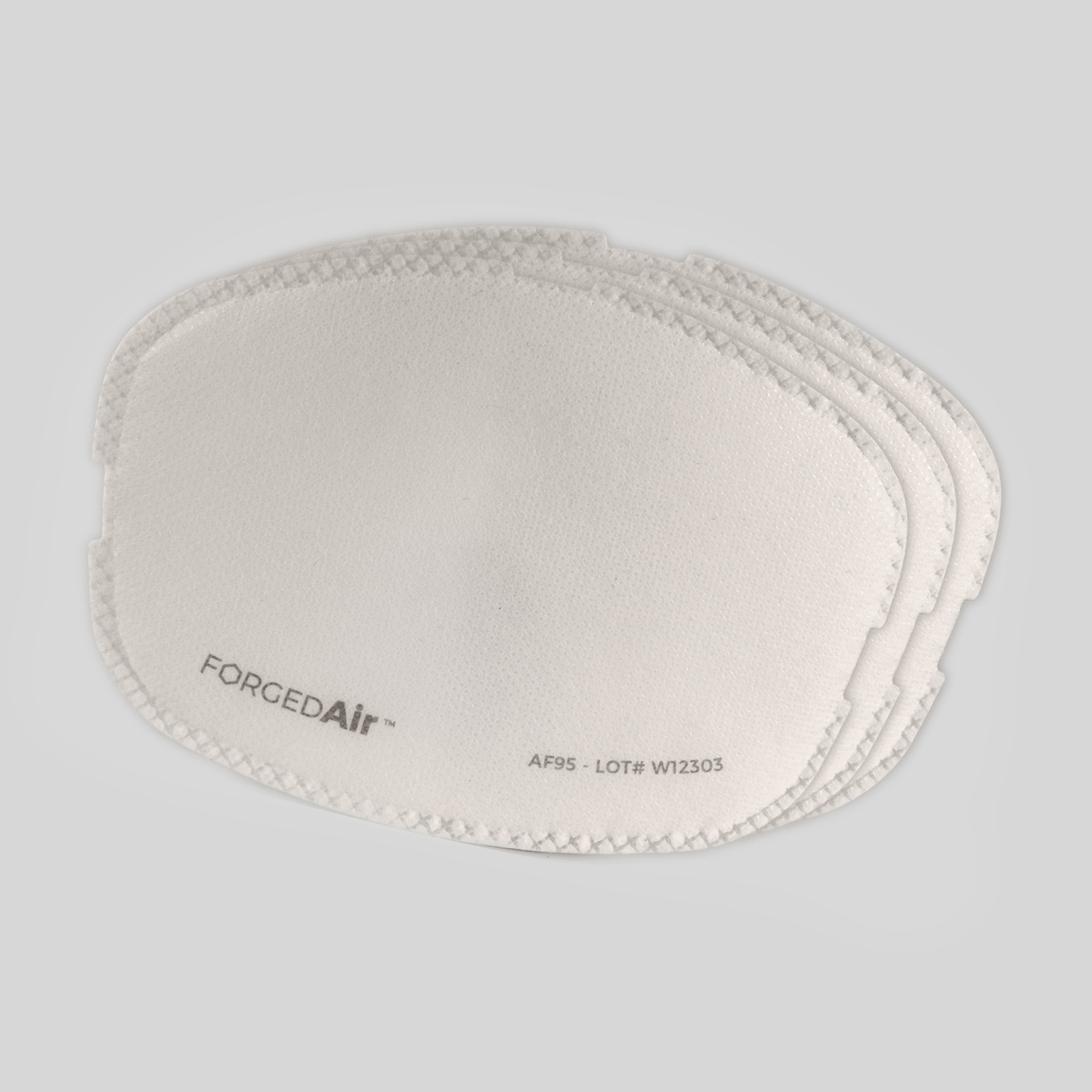 The ForgedAir filters have the largest surface area of any respirator on the market. Through testing this showed to have significant advantages on both ease of breathing and communication. Vocal clarity is important while communicating with patients, civilians, or colleagues, up until now respirators have restricted users vocal clarity.
This system uses replaceable filters that will help reduce waste and costs over time. Depending on the protection requirements the ForgedAir respirator accepts a variety of filter options.
Shop Filters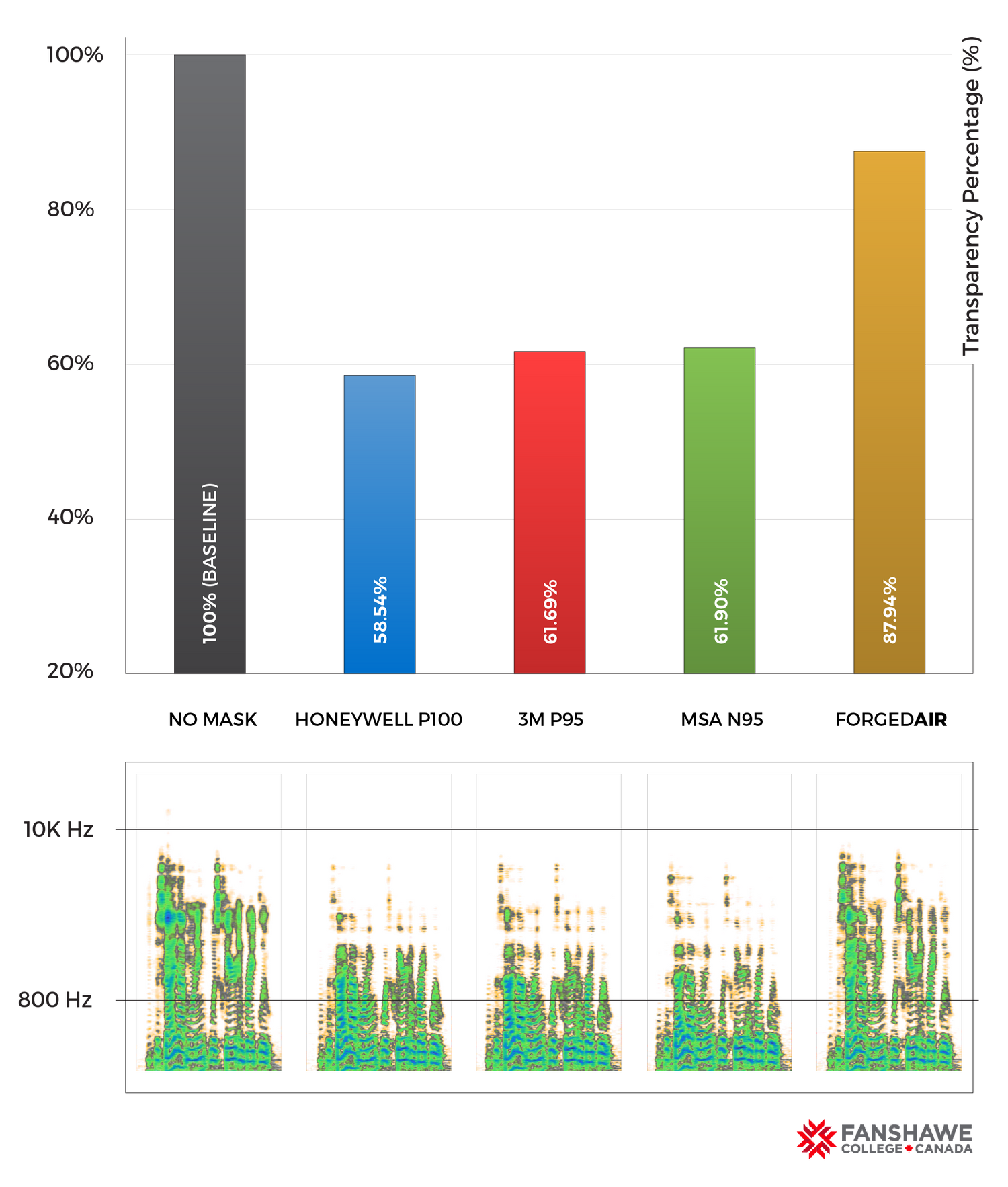 "Communication is an
essential part of any job"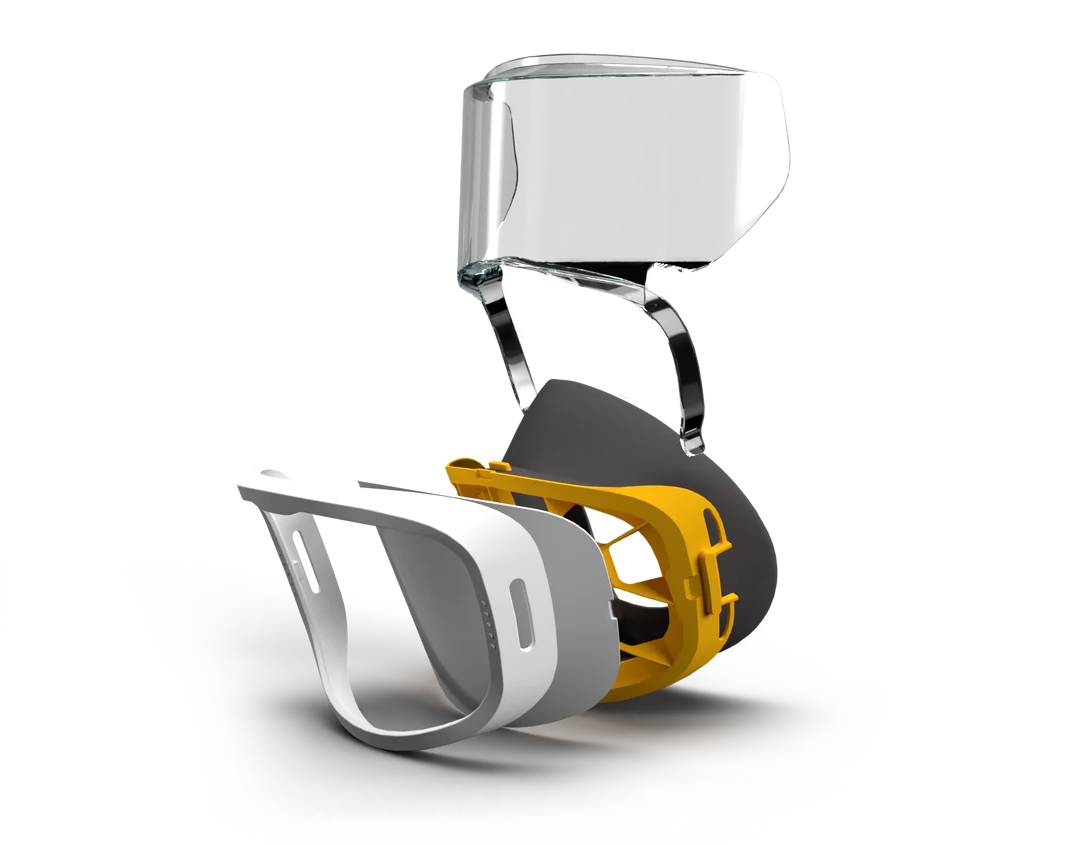 The ForgedAir half mask reusable respirator and removable visor system helps provide protection against particulates. When properly fitted, the respirator filters at least 95% of airborne particles with the N95 filter. The large filter design allows for maximum air flow with an unnoticeable restriction on breathing. 
The soft silicone mask, adjustable head straps, and light weight design makes this respirator remarkably comfortable; allowing for a customizable fit that is easy to wear. 
The ForgedAir integrated visor provides seamless eye protection when needed. Designed to be removable, the visor can easily be added or removed without having to take off the respirator. This visor will not fog from breathing, but can be easily removed to wipe away any debris that may have splashed onto the surface. 
Plant trees for every order